Leverage an exceptional experience in custom mobile app development and let create a seamless exposure for your users!
Whether you are aiming for your business to have a humungous reach or looking forward to improving your current mobile app; all you need is a skillful team, like ours, who has mastered making such successful mobile applications that perfectly hits the targeted market. We have mastered our in-house team in delivering multiple mobile applications that are users friendly and intuitive. Even if your operations appear highly complicated, our expertise will mold them into a seamless mobile application for your end-users. Let's peep into the solutions that we provide you with.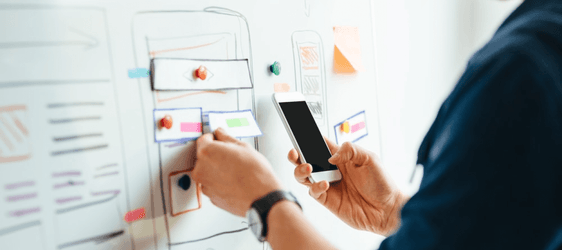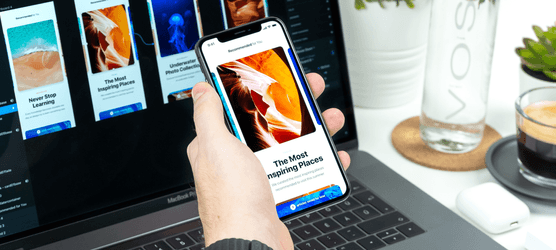 PROCESS
First Discussion

Requirement Analysis, timeline & cost estimation

The Design, Conception & Planning

The Development & the Testing Phase

Deployment & Post productioon phase
What can we assist you with?
We have skilled in-house experts, who will dive deeply into your business to provide you with end-to-end solutions. With a team of professionals, we help you with:
Mobile Consulting


Our all-rounder consultant team aims at guiding mobile application development initiatives. We advise on the compatibility, the functionality of existing applications, or the creation of new applications from scratch.

Research & Analysis


Well-versed in different industries, our business analysis deeply analyses the concept and assesses its feasibility, market potential, technology complexity, and so forth factors to ensure you a clear picture.

High Confidentiality


Your security is our priority and this is why our team makes sure that all your sensitive data are completely safe.

App Designing


Our UX & UI exports deliver responsive and fascinating designs to ensure high conversion and easy adoption. The design team works with magic to make every complex functionality perfectly fit on your user's mobile screen.

Creating Strategies


Our team works day in and day out to get an in-depth understanding of market analytics that further generates successful mobile strategy for your organization. We use custom mobile app development services that help you in getting predictably successful results.

Meeting Business Goals


With our assistance and premium quality digital tools, we can fully meet customers' needs and accelerate business growth. In addition, our team of experts creates a completed cycle from idea to launch.
Mobile Development Expertise
Tectra possesses knowledge and skills to build reliable, scalable, and feature-rich iOS mobile apps, including:
iPhone App Development
iPad App Development
Apple Watch App Development
Apple TV App Development
App Clips Development