Trends In Mobile Game Development
By Santosh Kumar | September 22, 2022 | Game Developement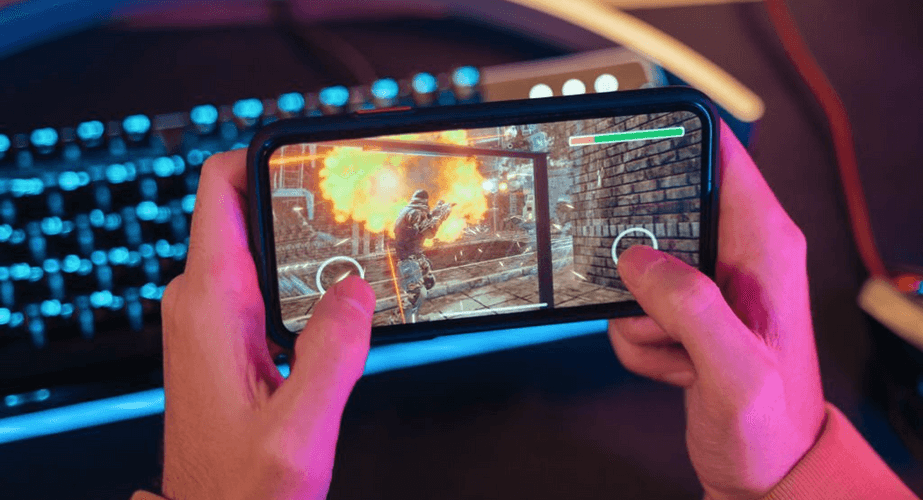 The mobile game industry has been acing the development path for the past few years. And there is no doubt that it will keep on developing as it is the most appealing and beneficial industry. There are more than three billion online mobile games, and all of them are highly profitable. As a result, it is reasonable to anticipate that the future of mobile gaming will be bright.
Understanding game development trends and developing a real-time gaming strategy can assist you in breaking into the gaming industry. Knowing about the trends can assist you in gaining more expertise and skills. Furthermore, one can easily understand the behaviours and needs of gamers worldwide. So, if you want to step into the gaming world as a creator, you need to have a deep understanding of the current trends as well as gamer needs.
Before understanding the mobile game development trends, let's dive into some important statistics about the gaming industry.
Statistics From The Gaming Industry
The gaming industry has grown vastly over the past few decades. Today, there is a melange of games on the web that are highly profitable due to the massive participation of the population in gaming. Let's peep into some of the important statistics about the gaming industry:
According to reports, around 40% of the population of the world are gamers, and they love to play new and interesting games.
According to the reports from 2021, Asia has the largest video game market, with around 1.48 billion players. Europe is in second place, with around 715 million gamers.
The revenue of the mobile game industry will reach around 272 billion dollars by the end of 2030.
By 2025, game investment in the App Store and Play Store will be around $1.38 billion.
So this is some of the most surprising data about the gaming industry that one must know. So let us dive into some of the major mobile game development trends.
Mobile Game Development Trends
If you are one to invest in mobile game development, you must know the latest trends. Here are some insights about the most possible mobile game trends:
Esports' Popularity
Esports has always been in trend for the last few decades. Its popularity and trend can never be ignored in the mobile gaming industry. People follow different games by watching them directly on the TV or at live events. Live streaming services assist users to watch their favourite games and play them instantly.
The market value of esports was around 1 billion dollars at the end of 2021, and it was almost a 50% hike from 2020. So the assumptions are that the eSports mobile gaming market will increase by 2 billion dollars in 2022. Thus, one can claim that eSports will remain popular in the coming years.
Gaming & Socialisation
According to reports, people always prefer chatting while playing games, and this is why online games with multiplayer options are becoming more popular. So gaming is no longer just gaming; it is also a social platform.
Game developers have taken advantage by adding these minimal features, such as social media connectivity and chat rooms. The increase in the use of social media and gamers has given birth to the socialisation of gaming. Many marketers have taken this as an opportunity to build new and interesting games. Also, some games are now offering rewards through the latest social features.
Cloud Gaming on Mobile Devices
Cloud gaming, also known as gaming as a service, is an online video game that connects different players via the cloud. The players can play with other players remotely on their own devices. Adding subscription models to these games can be easy and helpful. Furthermore, it can motivate and engage developers because they can easily connect payment methods with gamers' strengths.
In this, if a gamer wants extra strength, they can purchase premium weapons or strengths, according to the game. Developers can earn seamlessly and quickly with the assistance of mobile cloud gaming.
If you want to learn more amazing and trendy insights about mobile game development, get in touch with Tectra Technologies. We have a bunch of experts who have great knowledge of mobile game development and related trends.
The Future of Mobile Game Development
We expect that game development trends will rise in the coming years. Many virtual reality games have already emerged in the mobile game industry, and the technology will keep on growing in the future of mobile game development.
If you want to keep pace with the current trends in the mobile game development industry, get in touch with Tectra Technologies.