5 Major SEO Mistakes You Should Avoid to Rank First on Google
By Santosh Kumar | October 15, 2022 | Social Media Optimization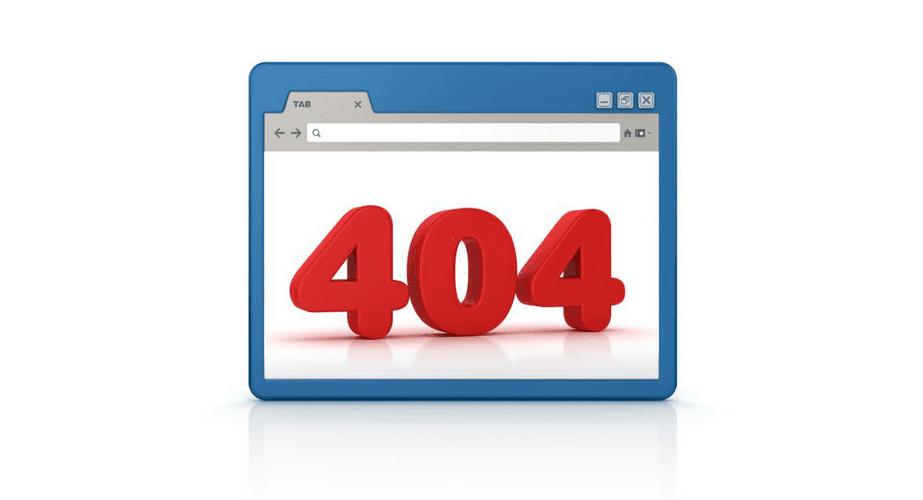 Humans are a hub of mistakes. But some mistakes can cost humongous losses. Thus, it's highly important to stay away from business-related mistakes, especially with your digital marketing strategies. While creating a website, focusing majorly on themes and designs can never help you get ahead of your competitors. But, what makes them stand on top? Yes, it's the right SEO strategy.
Search engine optimization, or SEO, is a highly crucial term if you want your website to rank on Google. However, while performing the SEO of a website, we commit some of the mistakes that become a major reason for the low ranking of your website. So before we look at the mistakes that one should strictly avoid while performing SEO, let us find out what SEO actually means.
What is SEO?
SEO is an abbreviation for "search engine optimization," which is the process of increasing the visibility of your website on search engines. SEO is simply a keyword-driven practice in which if your keyword placement is perfect, you can easily win the game. But, is it that simple? The answer is no! To climb the ladder of success, you need perfect SEO strategies that reflect the mission and vision of your brand.
From optimizing your pages according to the most searched questions to looking for high-ranked keywords, you need to focus on every minor detail in order to rank on the top page.
Ranking on the first page is important as it gets around 31% of the total traffic of a query. The second page gets around 14% of the traffic, and the number keeps on decreasing as you move downwards. SEO has become important for every businessman as it can help your website rank on top.
Now let's find out what SEO mistakes one should avoid.
5 SEARCH ENGINE MARKETING MISTAKES TO AVOID
Here are some of the common mistakes that most of us make while performing SEO:
Bad Internal Linking
Internal linking refers to links to your own website. Using internal links is a perfect way to help your page grow without any expenses. Yes, with the assistance of internal linking, you can simply grow your other pages with the assistance of one page.
The post must have an internal link to the pillar page or category. It will help your readers understand the parent content. However, you must link your pillar pages, cleverly. Search engines, too, crawl through the content of your website, and if they find any other links, they automatically crawl through those pages also. It improves the overall experience and helps your website rank higher.
Not Knowing Your Audience
Not knowing your audience while performing SEO is pretty similar to walking on a journey that has no destination. If you have not yet finalized your target audience, you will definitely suffer. You must have complete knowledge of your target audience and their most searched terms on search engines.
When you know your customers well, it's easier to optimize the right set of keywords. In addition, you can also play with their interests and offer them something similar.
Creating multiple customer personnel is also highly popular. However, we create only one to two personas, and hence there is no outcome.
Not knowing your audience might be a big mistake in SEO optimization. If you want guidance and help in understanding your target audience, you can look for the best SEO strategies from Tectra Technologies. Our team creates custom SEO strategies that work perfectly for your website.
Keyword Stuffing
Keyword stuffing is strongly rejected by most search engines, especially Google. The new algorithms of Google say that the ideal keyboard density is 2% of the total world count and if you are putting more keywords, then it might not get indexed on the web.
Adding keywords is actually helpful, but only up to an extent. You should put a keyword after every 100 to 150 words. Google hates keyword stuffing and, nowadays, it is strongly prohibited. So overuse of your target words might not help your website rank on the first page. Instead, keyword stuffing gives a signal of spam to search engine crawlers. So before they block you, change your writing practice. Prefer using the ideal number of keywords. At Tectra Technologies, our team of content writers has great knowledge of SEO and keywords. They know how to play in between and get great rankings.
Mobile Unresponsiveness
The use of mobile phones has increased massively in the past few decades. Thus, with a desktop view of your website, you should also check for its mobile view. Most website developers spend their time creating mobile-responsive websites. The main reason behind this is the attraction of people towards mobile phones more than computers.
There are more than 216 million mobile users, and they prefer to read content on the same device. Thus, creating a mobile-responsive website can help you with giving a user-friendly experience to your customers, and it will help you rank higher.
Ignoring Low Traffic Keywords
Choosing high-traffic keywords might be foolish as many strong players have already produced high-quality content and it's already ranking. Thus, choosing a medium-traffic keyword is another crucial factor. If you are a beginner, you should stick to medium-traffic keywords as there are no big players on them and it can give you a good start.
With its assistance, you can achieve high rankings in a short period of time. All you need is effort and guidance from a premium place like Tectra Technologies.
To Conclude
SEO mistakes have become common for many marketers and entrepreneurs as they don't focus on these minor factors. But, if you want to become successful, never commit the above SEO mistakes. If you want premium SEO campaigns, then get in touch with us.