Search Engine-Friendly Website Vs. User-Friendly Website
By Santosh Kumar | September 23, 2022 | App Development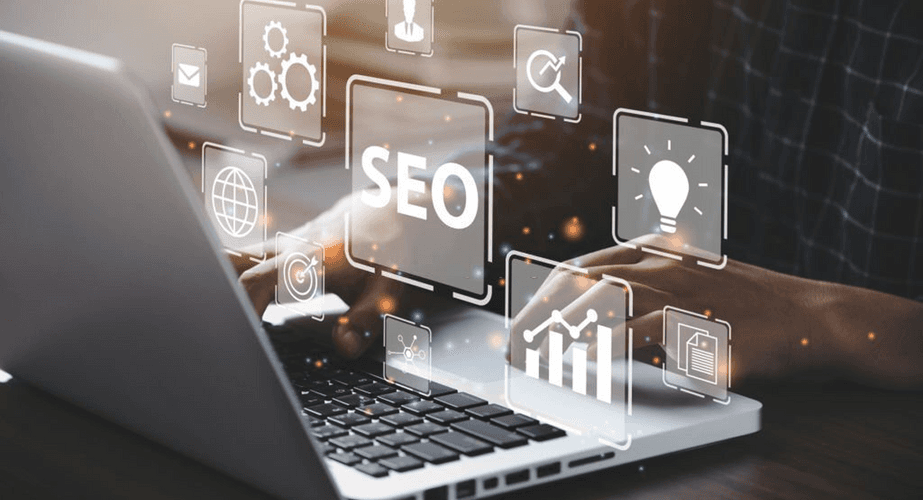 Website owners are confused about creating a user-friendly website or a search engine-friendly website. The user-friendly website is developed for your viewers to ensure them a seamless experience. It helps you to get the most out of it, whereas a search engine-friendly website is created by working on the page ranking factors. These factors help in increasing the revenue of the business. So what's more significant to get the maximum benefits? So let's dive deep to find out what type of website can give you both maximum online presence and maximum perks.
Why a User-Friendly Website?
Whenever a small or large business plans to create a website, the first and foremost objective is to get more views as it helps in spreading brand awareness. Furthermore, if a website gets more viewers, one can easily promote its services or products. Most of the goals can be achieved with a user-friendly website.
If you want to create a user-friendly website, then give a seamless and overwhelming experience to the users so that they can stick to your website. If you create a user-friendly website,
It will amplify the chances of the conversion of your visitors into customers.
It will ensure you that your target audience is stuck with your site.
It will build positive visibility for your brand and business.
It can increase online visibility and help you with the promotion of services and products.
This is how a user-friendly website can help you achieve success. Some of the essential features of a user-friendly website are easy-to-read content language, attractive appearance, clear and consistent layout with minimalist designs, quick to download, and so forth. If you are planning to develop a user-friendly website, reach out to the best website development agency-Tectra Technologies. We have a team of experts who create seamless and highly user-friendly websites.
Why a search engine-friendly website?
Creating an attractive and user-friendly website can be all in vain if your website does not fulfil search engine parameters. Your customers and the targeted audience will search for your brands via search engines. Making a website search engine friendly is the only way to reach your products and services.
As we know, there is a melange of businesses and services that are engaged in offering the same kinds of products and services. To survive in this ultra-competitive space, creating a search engine-friendly website is highly crucial. If a website is not search engine friendly, it will never appear on the top search engine result pages and potential customers can never reach it. So we can say, if your website is not search engine friendly, it may have minimal or zero chances of surviving and succeeding in the online space.
Features of search engine-friendly website
It involves keeping your website updated as per the announcements and algorithms of search engines.
It can appear on the top result pages when your target audience searches for it.
Appropriately optimised websites will have more chances of ranking on top, and hence they can create a commendable online reputation.
These were some of the features of a search engine-friendly website.
To Conclude
If your website is not search engine friendly but user-friendly, then you might not generate high productivity. Also, maintaining a high rank for a long time is impossible if it's not user-friendly. Therefore, a perfect combination of user-friendly and search engine-friendly websites is required to achieve success. If you want assistance in creating your website, get in touch with Tectra Technologies. Our team has years of expertise in building SEO-friendly as well as user-friendly websites.