How To Use Linkedin Marketing Strategies To Grow Your Business?
By Santosh Kumar | October 15, 2022 | Marketing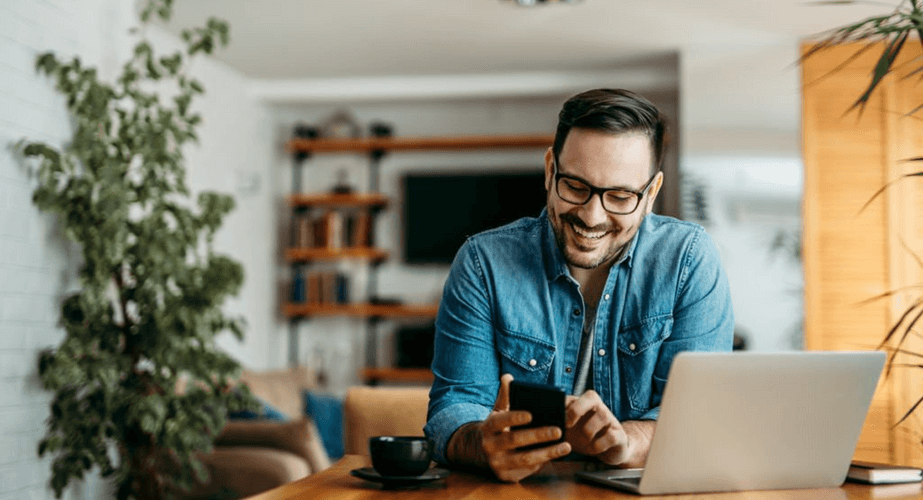 Do you want to attract more customers on LinkedIn? You must have always thought that LinkedIn is a recruiting app or a job search website. This is why promoting your business on LinkedIn looks a bit difficult as well as different. But, let me tell you that you can reach the zenith of success if you use perfect LinkedIn strategies.
Today LinkedIn has 766 million users on it and some of them have already started their businesses. The app is crowded with positions from different verticals such as founders, CEOs, CMOs, and so forth. LinkedIn is a professional social media platform where you can build your business. From making connections to generating leads and increasing your brand awareness, LinkedIn can actually act as an invaluable addition to your digital marketing strategy. So let's find out how LinkedIn marketing strategy can build new opportunities for your business.
What is LinkedIn Marketing?
LinkedIn marketing is simply the promotion of your business-related content to your connections and followers. LinkedIn provides you with a space to create and grow your brand most uniquely.
LinkedIn isn't an online space for job seekers or professionals, you can grow your business too. People join LinkedIn to grow their networks to create a better future. But, this social media tool can increase your brand visibility by millions. You can expose your business to millions of connections and build strong relationships with individuals as well as organizations to boost brand awareness.
A perfect LinkedIn marketing strategy is less about marketing your products and services on this social platform. Instead, it is an application where you can build a strong network with a different audience. Thus, it requires a different marketing approach in order to get results.
At Tectra, our digital marketing team strongly focuses on custom LinkedIn marketing strategies. They create engaging content, which is less about hard-selling practice and more about visibility. Our experts know that aggressive advertising or sales pitches can never work on LinkedIn so they focus on more appealing content for your connections and followers. All-in-all, we understand that LinkedIn is an effective marketing tool that can take your business to the door of success.
LinkedIn Marketing Strategies
Here are some of the best LinkedIn marketing strategies that can actually work for your business:
Establish Your Authority
Building a strong authority in your niche is highly crucial. For being the industry leader in your field you need to work on establishing a sturdy business authority. But how can you establish your authority on LinkedIn? The simple method is to be consistent in posting premium content that engages with your audience.
If you will not post regularly then people might not consider you an authoritative member of LinkedIn. Also, a lack of content on LinkedIn might increase distrust for your brand. This is why building authority is a must for every business.
Develop Engaging Content
Content is surely the unsung hero of every social media platform. It is the method of communicating with your connections. Thus, creating quality content that generates interest in the minds of your connections is a must. You can use storytelling methods to generate better engagement on your posts.
Linkedin's algorithms are pretty different from any other social media platform. Here motivational and inspiring content that garners engagement will stay more visible for a longer time. Telling interesting stories or asking questions might work better. At Tectra, our copywriters generate highly engaging content for LinkedIn that works perfectly for your business.
Build Right Network or Audience
Selecting the right audience is everything on LinkedIn. If your networking is strong you can easily get better results. In contrast, without building a network you cannot go very far on this platform.
Connecting with people or different companies might not help you. You need to select the right set of people who will help you in meeting organizational goals. You can also build a strong network on your personal profile.
Be Consistent & Up-to-date
If you don't want your business to be lost in the crowd then you need to be consistent as well as up-to-date. LinkedIn brings out new updates every time and this is why it is highly crucial to keep yourself updated. If your marketing strategy is not consistent then your complete strategy might die.
Track Monthly Progress
This is probably the last step of every LinkedIn marketing strategy where you need to track your monthly data. Tracking helps you in analyzing the core points where you need to work hard to bring more engagement. You can check the views on your business page and engagement on different posts to find what works for you in the future.
To Conclude
Acquiring the right and huge audience is a dream for many organizations. The taste of failure is miserable and success is enchanting. If you want to taste success; you need to create perfect content, build better relationships, and remain consistent.
Keep selling the last step in this process and you can easily drive a better audience.
If you need help with LinkedIn marketing strategies; then let's talk.