How To Increase E-Commerce Sales?
By Santosh Kumar | October 7, 2022 | E-Commerce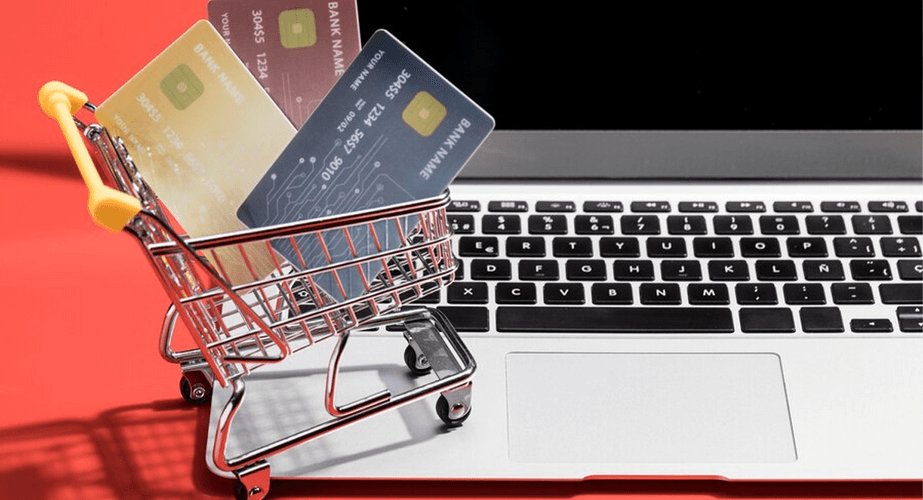 The retail industry has revolutionized during the pandemic, as the physical stores have moved online which also had a great impact on buying habits and trends of customers. Thus, the growth in e-commerce has been quite effective and also accelerated during the pandemic.
The major challenge while increasing e-commerce sales faced by sellers are the online loyalty of the customers and the pricing and quality value. The statistics show that global e-commerce rose from 15% of total retail sales in 2019 to 21% in 2021. Growth is expected to continue by reaching 24.5% by 2025.
And if you are a seller who is working hard to increase his e-commerce sales but somehow things don't work the right way. Then you are at the right place because we are going to share you with some insightful tactics to increase your e-commerce sales and build your brand.
Understand the customer's mindset
When trying to up-reach your online sales, the seller needs to understand their customers. Below listed points need to be considered while understanding your targeted audience:
Know which e-commerce platforms your customers are reliable on if your products are listed on giant e-commerce platforms such as Amazon, Flipkart, Shopify, etc.
Think about keeping yourself in the shoes of customers, and what will be the expectations if visiting or searching for products on e-commerce platforms?
Build a healthy relationship with customers, and give them smooth access to the website or e-commerce platforms when searching for your products.
Provide them with useful information about the product. Let's say you're an online book retailer, for example, if the ideal customer can't find the product information such as shipping options or content about the book, they might not take a purchase.
Optimize your E-Commerce store SEO
The most prominent way to present your products on top is SEO. If new customers can't find your products while searching on google OR e-commerce platforms then you might lose some potential customers.
Most, customers begin by searching for the specific item they need to purchase. Therefore, without SEO you won't rank in the organic searches. Organic searches drive a huge amount of traffic for the items and also help sellers attract prospective customers.
E-MAIL Marketing
The most effective and popular tool for marketing campaigns and boosting your e-commerce sales is e-mail marketing. Consider creating an email list of potential customers, and use email marketing to build a relationship with your customers and also drive traffic to your products and items across all the other social media platforms where the products are listed because email makes sure that users are bound to take some kind of action; an email will sit in the inbox until it's read, deleted or archived.
Target audience by using a powerful Subject line for the email, because most customers decide what they want to read just by considering the subject line they are seeing.
Keep it easy to access
As we know, customers are more leaned towards the purchase of products that are easy access to them and they find the method and service to be super-fast and reliable. While upgrading your e-commerce sales there are a few things that need to be considered:
Have different payment options for the customers, as each person has their preferences in this regard. Include options like credit cards, debit cards, UPI payments, Cash on Delivery, etc.
Keep the purchase easy and simple, so that one doesn't face difficulties while making the purchase, in fewer clicks, can buy the item for example the giant e-commerce industry Flipkart makes people buy the item with just one click, which also helps them build trust and reliability with their customers.
Try having fewer shipping charges or NO shipping charges for the item because if the customers end up paying more price than expected, they might end up buying the item from another retailer that does not include shipping charges.
Give your customers a good return policy, it helps you generate regular customers. Offer them free returns within 28 days after receiving the order by considering the reasons for the return or sometimes not necessary to mention the reason for the return.
Make the customers clear with your policy and keep them updated with the track of their package. If a potential customer can't track their order it might make you lose customers. Provide the customers with an estimated delivery date so that the customers don't face any issues while taking the delivery of the order.
Use Social Media platforms to play Contests and do Giveaways:
Use social media platforms such as Facebook, Instagram, and Twitter to grab the attention of customers on the products by offering them COUPONS WORTH RS.(any amount you want to keep) for FREE!! . DO GIVEAWAYS on your social media platforms which also help you generate new customers and increase the social presence of the brand.
However, when offering services online make sure to develop honesty and transparency by showcasing your testimonials to customers. The best way to make sure that each time a customer ends by reviewing your product is to add handwritten notes with the product they have purchased offering them thanks and asking for a review of your product on the website. This also helps in the growth of e-commerce sales as well as grabbing new customers, because you already have a great response and honest reviews by the regular customers who purchase from the brand.
Conclusion
Boosting E-commerce sales is yet an everlasting and ever-learning process. The more you tend to learn about and come forward with the motivation of up-scaling your online store, the more the sales boost up making an impact in your industry. The amazing tactics listed above would help increase sales and build your e-commerce brand.
For more assistance with your e-commerce sales get in touch with Tectra Technologies.