How To Improve Your Social Media Campaign Using Data Visualization?
By Santosh Kumar | October 4, 2022 | Social Media Marketing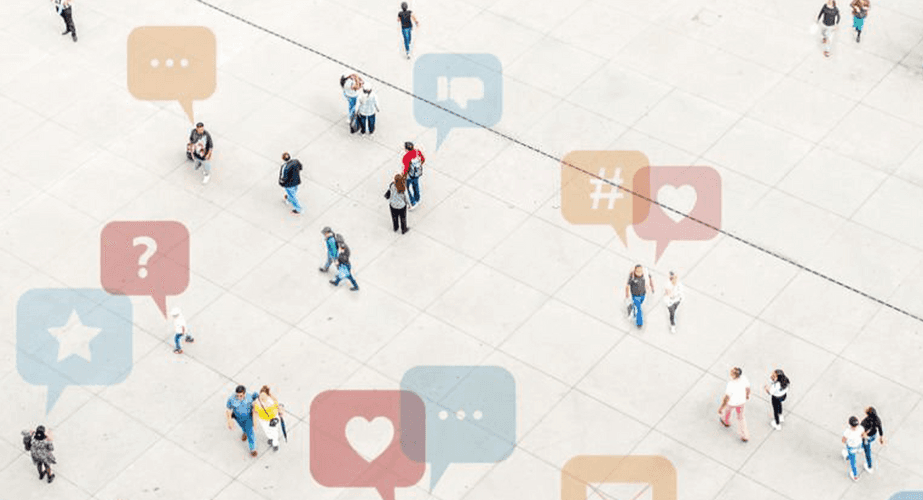 Today's digitally intertwined world connects people globally, and social media plays an important role in sharing information, which leads to generating a massive amount of data. The data industry has to lead a revolution in modern times and the statistics show that the Global Data industry will grow 4.5 times by 2025. So with the assistance of data visualization, one can easily run a successful social media campaign.
For running a successful social media campaign, data visualization is the key that helps to build a better audience interface. The data plays an important role in driving more audience towards your campaign and hence you can yield better results. Data visualization is the best way to analyze and present complex data in simpler forms.
What is Social Media Data?
What is Social Media Data and How Does it help?
Social media data includes much more than only shares and likes. It has many other metrics that can assist a brand in driving more audience and generating better leads. Apart from impressions, likes, shares, and comments, here are the insights that can be measured using social media data and how it can help:
Audience segmentation: Social media insights can assist you in segmenting your audience based on different parameters such as demographic structure, behavioral pattern, and much more.
Lead generation: analytics of social media can help you in generating better leads by creating content according to the audience activity.
Sales outreach: Personalised conversation and approaches are easier and better with the assistance of social media data.
Content engagement: The social media insights give you data about content engagement, which can be used to identify what type of content should be published more to drive a better audience.
The most common yet the most effective way to grab attention on your social campaigns is to know the audience, whether the audience is executives, co-workers, or stakeholders. Data visualization will help you to understand the audience and get meaningful insights from their behavioral patterns. So once you understand your audience you can run campaigns according to their interests which will further help you in building a strong relationship with your audience.
Data Visualization Of Social Media Platforms
Data visualization not only makes the data and the content easier to understand but also creates an impact on the marketing of your social campaign. Here are the different data that you can extract from different social media platforms:
Facebook Insights
One can measure different metrics of Facebook with the assistance of data visualization. Here are some of them:
Page Views
It helps you find the number of people who have checked your Facebook page and from where all these eyeballs are coming. There are two categories of page views: page & tab visits and external referrers.
Videos
With assistants of video views, one can measure the performance of content and can later create similar content for better reach.
People
The people tag assists in categorizing the audience. One can pinpoint the people reached, engaged, and followers.
Instagram Insights
Your Instagram business profile has tons of useful data that will assist you in getting more reach for your page. Here are some of them:
Reach
This is the first and foremost data of the Instagram account. It shows you the number of views on your account.
Stories Analytics
It has the metrics of people who have replied, watched, exited, or skipped your stories. So you can directly check the engagement rate of your followers on your stories.
Top locations
Yes, the insights of Instagram show you the location of your top audience. It will help you schedule your content accordingly.
LinkedIn Insights
LinkedIn Analytics can help you in visualizing engagement on your page. Here are some of them:
Visitors Demographics
LinkedIn insights allow you to check the demographics of your visitors that includes the location, industry, job function, and much more.
Traffic
You can check the traffic statistics of your LinkedIn page. It clearly shows you the metrics such as unique visitors or page views.
All in all, these insights are highly helpful for a brand to build a social media campaign.
Conclusion
While building a brand, one has two take a close look at the data and use it for overall success. Data visualization is a crucial part of the marketing puzzle and it can actually help you in choosing the KPIs.
If you want assistance in getting meaningful insights from your social media and using them for your success, get in touch with Tectra Technologies. Here at Tectra Technologies, we have a team of specialists, who have great experience in extracting insights from social media.