How To Choose The Right Technology Partner For Your Business Solution
By Santosh Kumar | September 24, 2020 | Branding,Digital Marketing,Software Development,Web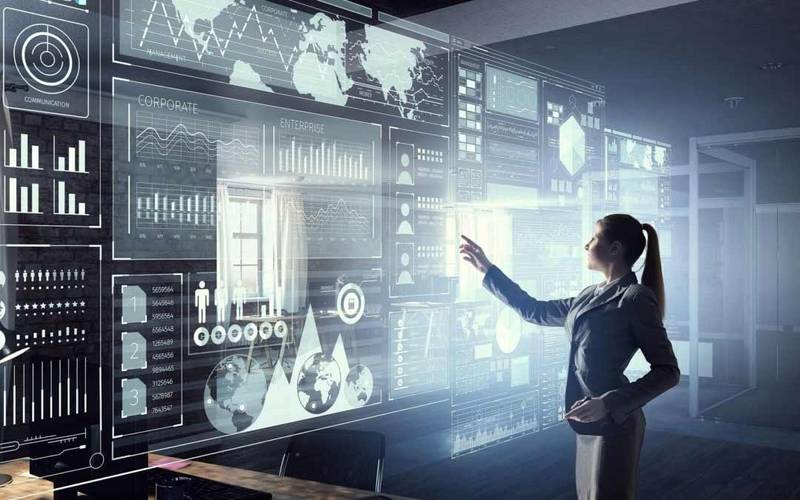 Mobile app start-up firms are becoming popular across the world today. This industry generated about 365 billion and 461 billion US dollars in revenue in 2018 and 2019, respectively. More importantly, it has been projected to do better in the next few years. At present, there are about 26.4 million development companies in the market. Hence it is easy for you to find a mobile app firm. But then the challenge is how to get a reliable and effective technology partner for your company.
Nowadays, without using technology in your business, it will be tough for your company to witness significant growth and stay a step ahead of your business rivals. So you must make a choice of your IT partner based on the goals and needs of your organization.
A perfect technology partner will help you to implement your business vision effortlessly and effectively. So this article would provide relevant details on what to look out for before choosing the right tech partner.
What is a Technology Partner
A technology partner refers to an IT firm or company or offers services and support to satisfy the technical needs of your business. Some examples of a technology partner include:
Telecoms Provider
Software Development House
Web Design Agency or Designer
IT Distributor
Cyber Security Partner
IT Consultancy or Consultant
Value-Added IT Reseller (VARs)
Internet Service Provider (ISP)
IT Support Provider
Managed Service Provider (MSP)
The essence of technology partnerships is to enable businesses to implement and provide optimization for their technical systems. These partnerships usually exist between technology or IT vendors who offer the product and the agencies and firms who utilize these systems in their daily tasks.
7 Factors To Consider When Choosing A Technology Partner
Due to the development and speed of the internet and technology, technical information is readily available. The downside is anybody can easily decide to start a firm providing tech support and services online. Hence you come across unqualified people offering services that are not of a high standard, thus driving the level of competition up. As a result, many companies begin to compete on price, and this eventually leads to a saturated market.
However, there will be some firms that remain unaffected by the above-saturated market. They are the ones that wont lower their price and continue to do things their way. These are the right IT partners to watch out for. The pointers below will help you chose this kind of partners:
Area of Expertise
Before you choose a development company, check out whether they offer full-service development. It is because a full-service development company will assist you in creating a scalable product with the use of a specific technology. Another thing is that they also help you analyze market trends and select the best suitable business model.
Communication
Communication is a crucial factor to consider before you should choose a tech agency. Ensure to find out whether they have a good communication system in place. This is because a flawed communication system leads to a gap in calls, updates, and meetings.
Consequently, there will be a breakdown in the relationship. Your technology partner needs to be by your side so they would know if there is a change in the direction of your business. With a transparent communication system, they will adapt their technology solutions to your business shifts.
Internet Security, Data Management, and Data Privacy
You should ensure to check out if there are standard practices, processes, and procedures to enhance Cyber Security. Also, check out their thoughts on data privacy. And whether they do make it their priority to manage and protect your data.
Accreditations
Learn about the industry accreditations for that particular technology and see if it's up to date. Ensure you find out if it meets the required standards. And also, if the IT agency is a member of any governing body?
Support and Maintenance
Nowadays, many of the firms now work on a white label model. However, the right technology partner never abandons its clients. It ensures your project is completed before the deadline. Also, they are always ready to go the extra mile to deliver the ideal product just in case you have any different customizations.
Cost and Financials Background
Cheap pricing will not get you the best of services. Always look out for red flags like drastic drop pricing and then run if they're compromised in that model. Another thing you should do is to research the financial history of the company and directors. A third-party tool can be helpful in this regard.
Company Background
Even if you're provided with their website, still seek a face to face meeting. Or better yet, look for both current and past clients. You should call them to get relevant details such as their relationship with the firm, their company performance, services, and more.
Signs You Need The Services of a Technology Partner
If any of the situations occur in your business system, it probably indicates you need to get a reliable tech partner to support your technical needs:
There's no reliable record to track the growing sales orders of your business effectively.
There is simply no interoperability between dependent systems and processes.
Your productivity is significantly reduced due to manual or disparate tracking processes.
Your current system is limited, and as a result, you keep experiencing failures.
Your inventory, accounting, or order processing are plagued with a lot of inconsistencies or inaccuracies.
Bottomline
You cannot overemphasize the importance of choosing the right technology for your business solution. It can, most times, be a tough thing to do mainly for new firms. You risk the chance of wasting your limited time and money on ineffective solutions.
Furthermore, the wrong IT partners can implement faulty solutions for your organization, thereby introducing new problems into your system. Lastly, you can choose a suitable technology partner for your business by following the steps outlined above.