Key Factors To Consider While Selecting A Cloud Service Provider
By Santosh Kumar | September 27, 2022 | Cloud Computing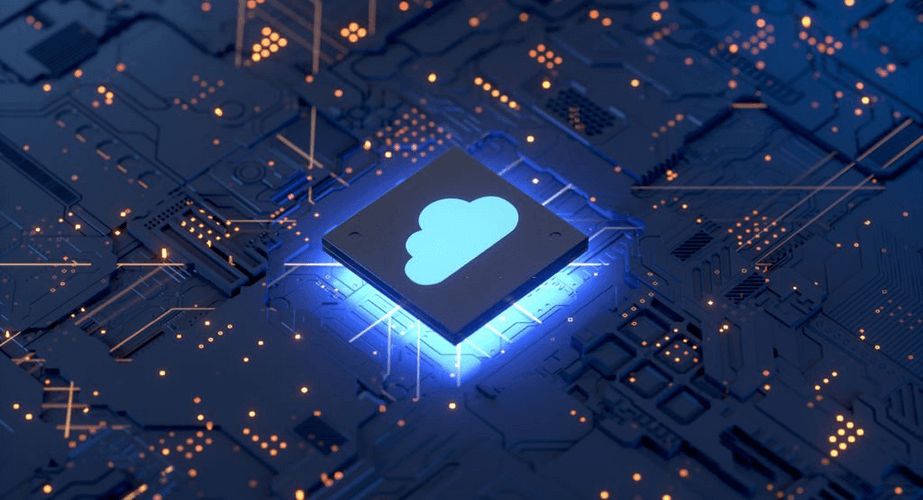 In the modern world, where we walk beside technology, hardware technology has been replaced by cloud computing services as alarm clocks have been replaced by mobile phones. You might have observed that many companies provide Information technology Services on the web. But, being a marketer you need to choose a perfect combination of cloud technologies.
There are multiple combinations of technology is offered. It can be greener technology that eliminates unnecessary hardware for storage, it can be multiple benefits bundled together, or many service providers may provide cloud technology as a service. There are dozens of choices available, so one must choose the best-suited cloud solution provider after analyzing them and their offers.
Today we will get to the roots of cloud computing services and what factors you must consider while choosing a cloud computing services provider. But before that let us learn about different cloud computing service providers.
Cloud computing service providers
Here are some of the top service providers:
Microsoft Azure
This is a unique hybrid platform in which all three categories of cloud services, including SaaS, PaaS, and IaaS, can be found. Being an open-source cloud platform, it helps to store, manage, and host solutions. Here users can find and deploy applications for several reasons on the marketplace.
Amazon Web Services(AWS)
The Amazon cloud computing service is the most popular cloud system, fastest, and trusted by businesses. Here you can reap the benefits of a foundation element service that can be used for deploying as well as creating any cloud software. Flexibility and scalability are the two major perks of AWS. Being the first cloud to reach the computer room, it became the most common cloud solution.
IBM Cloud
IBM has the broadest scope for all workloads of services and goods. It has a layered, private, public, and hybrid network. The platform has stood out in different areas such as cognitive computing, artificial intelligence, and blockchain. Furthermore, other services include replication, mobile application creation, virtual process automation, Analytics, Chatbots, managed stores, and much more.
Google Cloud Platform
Google cloud platform has multiple sets of solutions and products. It allows you to solve all types of business problems and there are multiple opportunities for learning as well as collaborating with experts. Here you can easily get the certification, education, strategy consulting, roadmap support, and much more. Furthermore, Google pays high attention to your security.
Other Cloud Platforms
Adobe cloud, Oracle Cloud, Salesforce, and Verizon cloud are some of the different cloud options. All of them have a different set of cloud computing services. Overall, they provide numerous facilities including file sharing, file locking automatic data transfer, client alerts, and much more.
So these were some of the cloud computing service providers. Let us now learn about the core criteria to choose Cloud computing providers.
Factors to consider before choosing Cloud computing service providers
Business requirement
You must always select a service provider that is apt for your business requirements. They offer you a different set of specifications, so you can choose the plan that suits your business needs perfectly. With this method, you can easily shortlist suppliers and their offers. Also, the elimination of providers that don't match your needs is easier.
Data Security
Sort the data that goes to the cloud and if it is highly sensitive then you should ensure maximum data protection. You can very find the physical location of a server. Before selecting any cloud solution provider, read about their data security practices and ensure that there are no data breaches.
Cost
As we know Cloud computing is costly, and choosing the right plan is an important decision. The best method is to specify the exact amount of money you want to spend on cloud infrastructure and later select the cloud service provider according to their plans and licenses. This will make the best use of your money.
Support
Always choose a cloud service provider that offers 24/7 support and help from professionals. These professionals have great experience to target unforeseen issues.
Technology advancement
A cloud service provider must have advanced technical competencies as well as operational capability. Check whether a cloud service provider offers a technology that fits your needs. Technology advancement can be a major advantage for your business.
To Conclude
Apart from these features that you must look for in a cloud computing service provider, there are many various options that you need to deal with. So if you want guidance and support for cloud computing services, Tectra Technologies is the best place. We have skilled professionals who study different cloud service providers and hence help you with the best ones.