6 Advantages Of Artificial Intelligence(Ai) In Mobile App Development
By Santosh Kumar | October 16, 2022 | Mobile App Development,Artificial Intelligence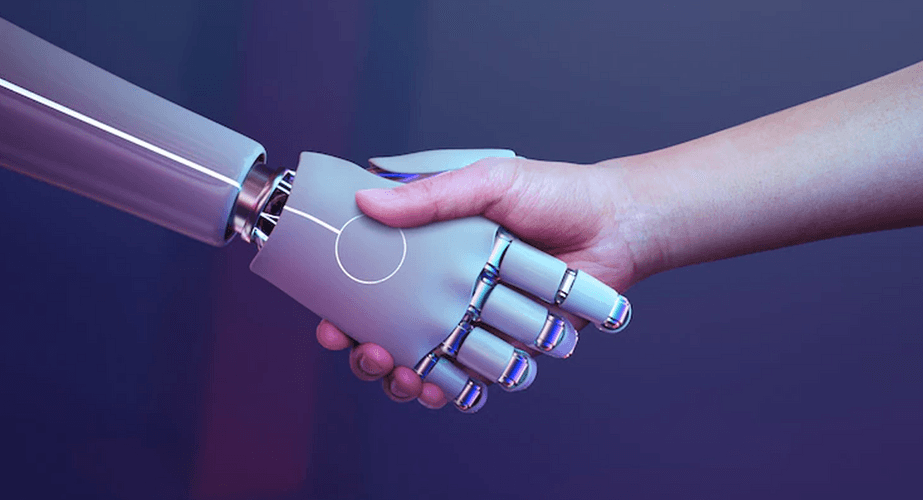 Today Artificial Intelligence has become a key to unlocking success in the business industry. Especially in mobile app development, artificial intelligence has helped businesses grow and enhance on a large scale. Thus, using AI in Mobile apps has become a preferred option for a melange of businesses.
The new Genz demands everything with a click and in a smarter way. Thus, only AI can help businesses complete the constantly changing demands of Genz and bring everything to their fingertips. Incorporating AI in mobile apps can help businesses to handle massive data in a hassle-free way, which enables them to survive in the cut-throat competitive environment. But, are the benefits of Artificial Intelligence limited till here? Let us get to the root benefits of adopting AI in Mobile app development.
Benefits of AI in Mobile App Development
With AI, we can develop specific algorithms for different tasks, which helps apps to work more smartly and efficiently. For instance, QR codes for providing product information, customer support using bots or building brand awareness, and so forth. Thus, we can claim that AI is the rich fruit of the business world. So let us look at the various Advantages of AI in mobile app development.
Better Security
Artificial intelligence in mobile development has helped in improving security with face recognition.
In the beginning, face recognition had many issues including not being able to identify a person, light sensitivity, and so on. But, Artificial Intelligence algorithms cracked all those issues, and finally, Apple iPhone X launched face unlock. Thus, AI in mobile app development can add different features and functionalities to provide better security.
Efficient communication
Mobile apps are incomplete without chatbots. With the assistance of artificial intelligence in app development, chatbots can streamline communication and now they are learning to recognize mimic emotions, too. Therefore, more and more businesses are switching towards user interaction with mobile apps through chatbots.
Empowered by artificial intelligence, these chatbots can communicate with users as humans do. Therefore, AI has eliminated the communication gap and also the misbehavior through chatbots.
AI in app development boosts search
Artificial Intelligence and machine learning technology have enabled developers to create images as well as voice recognition to improve the performance of mobile apps.
MNCs like Google, have also enforced AI-based solutions to help their users. Today Google uses AI-based algorithms in their multiple fields. Also, Siri & Google Assistant have become a huge addition to the search results. Thus, we can conclude that AI in app development boosts search and creates a user-friendly experience to improve conversion rates.
Recommendation services
You must have heard that most E-Commerce platforms show recommendations related to customer interest and the customer mostly buys one product and chooses another product similar to it with the help of recommendation or suggestions.
With the help of data, you can put different algorithms in your mobile app to make a recommendation for your customers. Furthermore, artificial intelligence in mobile app development can help you in finding your customers' interests and choices. As a result, it increases the chances of making a purchase.
AI in app development is used by many E-Commerce apps like Amazon & entertainment industry and they all have made successful businesses via AI. Thus, AI can help your business to grow and indulge in upselling and cross-selling.
AI in App Development Improves Automated Reasoning
In this world of innovations and logistics, AI-powered machines can prove different theorems and solve puzzles better than humans. Thus, there are many AI games like chess and so forth that perform better than humans and improve automated reasoning.
Many mobile app companies have used AI in app development to generate better results. Its biggest example is Uber. Uber has used logical reasoning to interpret and study the data of trillions of Uber drivers who have driven similar routes in the past.
In addition, Uber also used this information to make predictions of time, estimated fares, and so on to help the rider- the ultimate customer. Thus, we can say that AI in mobile app development improves automatic reasoning and helps the user in getting a smoother and more comfortable experience.
BOTTOM LINE
The bottom line is artificial intelligence in the face of business industries tomorrow. So why not adapt it today with the best experienced players like Tectra. Tectra Technologies have helped many brands in creating engagement with the help of AI solutions. With the help of expert developers, Tectra provides you with the best AI in App Development solutions.
Remember if you are investing in AI; then, it's worth a penny!