5 Best Marketing Automation Tools To Create More Conversation
By Santosh Kumar | October 15, 2022 | Marketing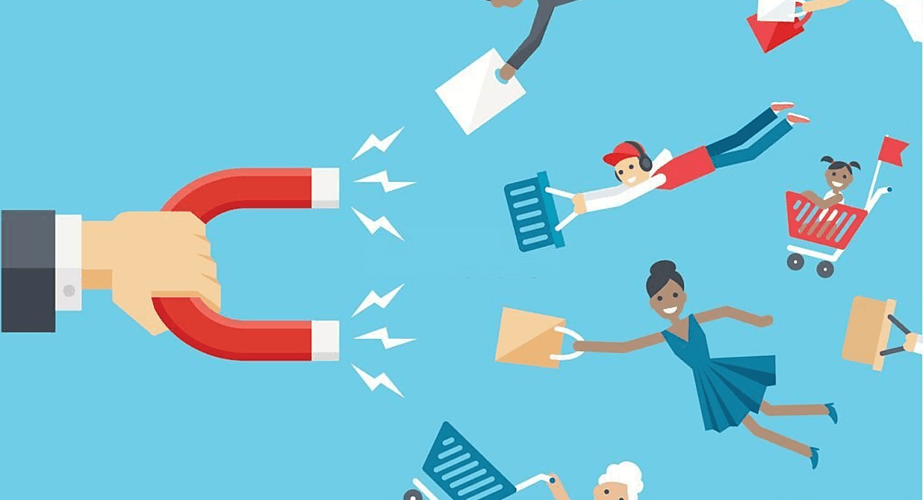 Marketing automation can assist every small to large organization in battling with top competitors. It helps organizations to get better conversions with less time and manpower as it does not require huge expenses. Most software offers premium subscriptions at an affordable price. Thus, let's learn some of the best marketing automation tools to create more conversions.
Earlier, marketing was all about putting your ads in newspapers, radio, televisions, or billboards. However, today things have changed for modern-day marketers. They crave conversion. One needs to work back-and-forth to communicate with the customers across different platforms such as search engines, social media platforms, mobile applications, and much more. All in all, you need to focus on every minor factor in order to get more conversions. So here arises the need for marketing automation software.
As usual, there is multiple marketing automation software in the market. So the question is how to pick the best marketing automation tool to get more conversion. Let's find out the right marketing automation software that can help you in getting better results. But before that let's find out what marketing automation software is.
What is marketing automation software?
A software that assists marketers in getting better leads with campaign management, data management, and customer segmentation is marketing automation software. Overall, it helps marketers in meeting the real-time target with better efficiency and productivity.
So let's learn about some of the best marketing automation software.
Best Marketing Automation Tools
Today there is multiple marketing automation software. Some of the most popular and high-end software are:
SALESmango
With high-end features such as inbound marketing forms creation, social media management, lead management, email marketing, and contracts segmentation, SALESmango is a cloud-based sales and marketing automation platform. It offers AI-driven analysis to help you with sales and customer churn.
Core Capabilities
The data management platform of SALESmango delivers highly personalized ads to the target audience. It collects user information from secondary sources to understand the preferences. Also, it utilizes artificial intelligence to predict the purchase intent of customers and retarget them.
The social media marketing feature of SALESmango assists you to manage all social media accounts on different platforms such as Facebook and Twitter. You can edit your schedule or create posts easily. In addition, monitoring the performance and engagement rate has become easier with SALESmango.
It provides a search engine turbocharger that utilizes only the natural language processing to optimize the onsite search. The AI-driven functionalities provide better search results for Website visitors' search intent.
Platformly
Being a cloud-based sales and marketing automation tool, Platformly helps businesses in lead nurturing, link building, workflow automation, email marketing, data analysis, and so forth. Also, it provides CRM functionality to create more interaction and better relationships with customers. Support options of this tool also have live chat and FAQ to provide better information about the software.
Core Capabilities
It provides already built automation templates that can assist you to launch automated churn campaigns, onboarding campaigns, welcome series, and so forth. The focus is on customer actions, such as website visits or clicking on a link, to trigger the automation.
Advanced features such as sequence and tag features allow you to segment contracts dependent on different parameters including actions, transactions, locations, behavior, and much more.
The functionality of lead generation helps organizations to capture the lead and create landing pages. It guides the customers to get the right resources and hence track conversions.
Autopilot
Autopilot is a cloud-based marketing tool that provides content marketing, lead generation, sales funeral management, and email marketing. The best feature of Autopilot is that it lets you create personalized campaigns and personalized messages to customers. Also, you can track lead conversions. It supports online training email and live chat.
Core Capabilities
Autopilot has marketing collaboration functionality where your team members can collaborate in real-time. The team members can write, drag and drop images or annotate on the whiteboard online to strategize.
The website tracking feature of Autopilot helps you understand the interaction of your visitors with the website on the web. You can also check their browsing histories or are a part of your contact list.
Marketing analytics uses artificial intelligence to find conversions and customer journeys. Also, they find email open rates across different channels.
Klaviyo
With premium features such as benchmarking, social listing, email marketing, and Advertising, Klaviyo is a cloud-based marketing platform. It uses the products of Artificial Intelligence and machine learning to get marketing insights. Due to all these factors, this high-quality tool stands out amongst the best marketing automation tools to get better lead conversions.
Core Capabilities
The contact segment feature of Klaviyo makes it an attractive tool for sending personalized emails or adds to the targeting customers according to their interactions or preferences.
The data analysis capability predicts events including the probability of customers leaving or the right time to send automated emails. Also, it can predict the event of a potential customer that is about to convert
Marketing features assist you in sharing personalized communication messages to customers at the right time. You can track email open rates, total camping revenue and click-through rate with the assistance of Klaviyo.
Omnisend
Managing emails or SMS campaigns have now become one step easier with the assistance of this cloud-based marketing automation system - Omnisend. It can assist you with A/B testing, lead generation forms, push notifications, and much more. You can handle multiple clients and brands on this single platform.
Core Capabilities
You can send automatic marketing messages to your customers related to cart abdomen, order confirmation, or sign up with the assistance of Omnisend's email and automation tools.
The automation reports assist you in analyzing the engagement rate and revenue. Also, you can check conversion across marketing channels.
Final Thoughts
We have identified the top products with the assistance of our research team to provide you with the best marketing automation tools to increase the lead. Automation has become a necessity and we must read the benefits of its advantages. Automation has now become a key to conversions as it ensures better outreach and results. You must look for a high-end and user-friendly marketing automation solution for better outputs.